Swim & Padel Day Stay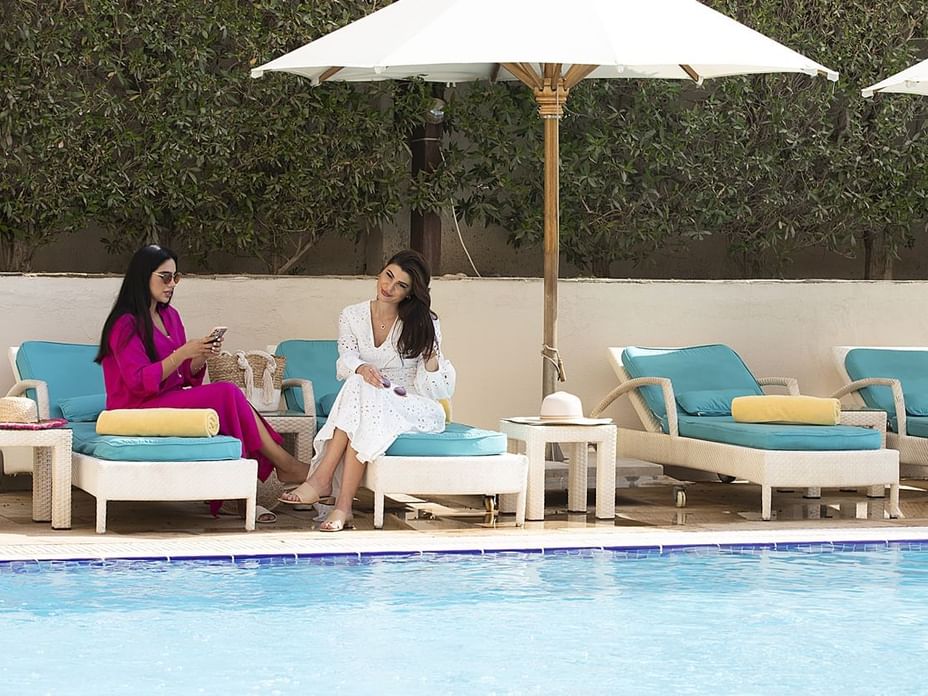 Make the most of your day stay at The Regency; tan and play padel in the comfort of the Ladies' Lounge and PALA DE PADEL
Additional Benefits:
Accommodation for 2 guests during day hours
One PALA DE PADEL court booking for 90 minutes
Access to our exclusive Ladies' Lounge, Family Swimming pools and Fitness Center
High speed internet and free parking
Terms and conditions
Families should present a valid marriage certificate. Single ladies should be accompanied by one of their parents.
Hotel's dress code shall be strictly adhered to at all the hotel's facilities.
Reservations are non-amendable, non-refundable and can't be transferred to another guest.
This offer is valid upon room availability.
Check in at 9 am and check out at 6 pm.
Make use of our extensive variety of entertainment services and facilities